Geometry is a different skill in mathematics that is often easier for right-brain learners. There are many hands-on activities that can be used with geometry topics. Custom topics developed as a gifted resource are gold buttons. Black buttons are links to other websites of interest.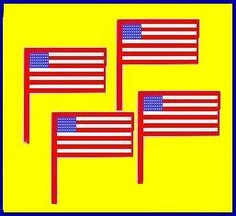 Translation
Moving a figure by sliding it in a certain direction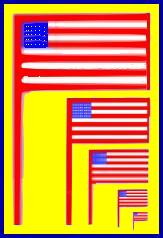 Enlargements
Resizing a figure on a basic point
There are five regular polyhedrons They are shown below. These polyhedrons can be made by printing and cutting out the patterns on all of the links. There are numbers and operations on all the polyhedrons. Can you make a game out of them once you put them together?

8
Octahedron


12
Dodecahedron


20
Icosahedron

32

4
Tetrahedron

6
Cube


4.4.4.4/3.3.3.4.4/
3.3.3.3.3.3.
Demiregular Tessellation
A pattern with more than one type of polygon that meet each other in two or more numerical tessellation designations.

No Designation

Irregular Tessellation
A pattern that does not contain regular polygons.

4.4.4.4

Tessellation
A pattern that can repeat forever in all directions without gaps or overlaps.

4.8.8

Regular Tessellation
Has one repeated polygon.
Numerical Tessellation Designation
It is a number assigned to the sides of polygons connected around any given point.

3.12.12

Semiregular tessellation
A pattern with two or more types of polygons that meets in the same numerical designation.